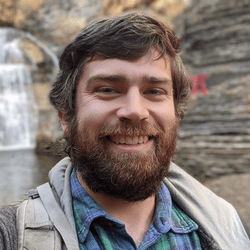 David Waring
David Waring is currently employed as a Research Support Specialist in the Plant Breeding and Genetics department at Cornell University, working as a data curator and software developer aimed at supporting public-sector small grains breeders in the United States. The Triticeae Toolbox (T3) is a USDA-funded, open-access database for the wheat, oat, and barley breeding communities built using breedbase, an open-source data management platform specifically designed for breeders. T3's main goal is to strengthen public-sector breeding by making it easier for the community to share its wealth of data, allowing breeders to make more informed decisions throughout all stages of their breeding program.
David has degrees related to Ecology and Computer Science, including an Advanced Certificate in GISc (Geographic Information Science) from CUNY Lehman (2017), MSc in Ecology from Fordham University (2012), and a BSc in Biology (with Computer Science minor) from SUNY Geneseo (2009). His academic interests relate to how people interact with the natural environment and their impacts on it. His master's thesis looked at how the invasive garlic mustard's population dynamics varied along a urban-rural gradient near New York City. While working at Stony Brook University, he helped organize an NSF-funded research project investigating the demographics of the incipient, pre-invasive spotted knapweed across New York State. This project was exploring the importance of "jackpot" populations (the few very large and highly reproductive populations) on the early stages of range expansion of a novel species. Later, the practical application of invasive species management and habitat restoration was put to use while working as a Forestry Technician in Brooklyn's Prospect Park.
David lives with his partner and their cat in the Finger Lakes region of New York State, where they enjoy exploring the area's many forests, gorges, waterfalls and waterways.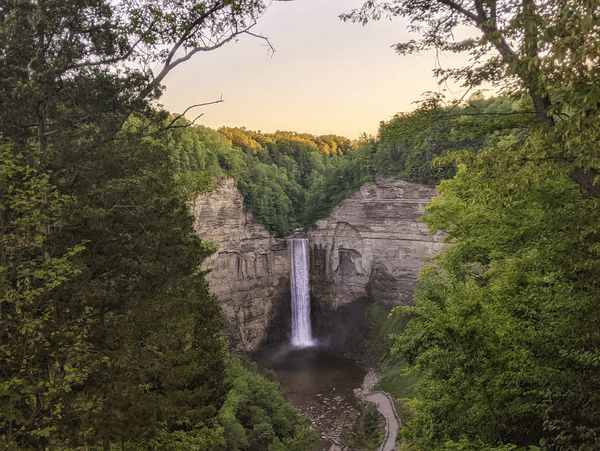 Taughannock Falls near Trumansburg, NY